Orchard Road
1pm: Orchard Road
I still believe that the beginnings of Orchard Road are somewhat humbler than its defined status as a premier shopping street in Southeast Asia.
My first stop was the grand old dame of Singapo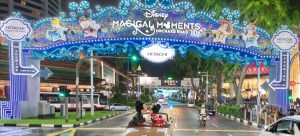 rean departmental stores, Robinsons, established in 1958 by an English merchant. It moved into a new store at The Heeren in 2013. It is a firm favorite of both locals and travelers, offering everything from garments to home accessories.
On the opposite side of the Road, you will find designer boutiques, such as A Bathing Ape and Y-3, at Mandarin Gallery.
Haji Lane
2.30pm: Unique buys at Haji Lane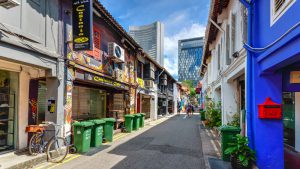 Once a barren land of pre-war shophouses, Haji Lane has been given fresh life by young entrepreneurs and designers who have set up their boutiques and are offering cutting-edge fashion and made-in-Singapore products.
There are great finds here, including Mondays Off, a store in 76 Haji Lane offering chic furniture and other sustainable products.
Second to the list is Soon Lee, a womenswear store specializes in sassy clothing designed by the local designers. And, you can make your shopping experience more exclusive through .
Bugis Street Market
3.30pm: Exploring something new
My final destination was Bugis Street, which is popular among those looking for cheap beer, loud music, and after-hours entertainment.
Rebuilt in the early 90s, Bugis Junction is the main mall which captures much of the area's heritage. Packed with a cinema hall, international brands, and some excellent entertainment options, it helped me to get refreshed and reenergize after a hectic day of shopping.
With more than 600 shops, Bugis Street is the most crowded shopping street in Singapore. No matter whether you are a fashion freak or you lobe accessories, you will find here whatever you are looking for.